ENGLISH (Français en dessous)
Do you Want to know a little better Australia? A huge country with many faces.
Well through his personal story, the young Lucy Bartholomew we are on a journey and we discover his country, Australia :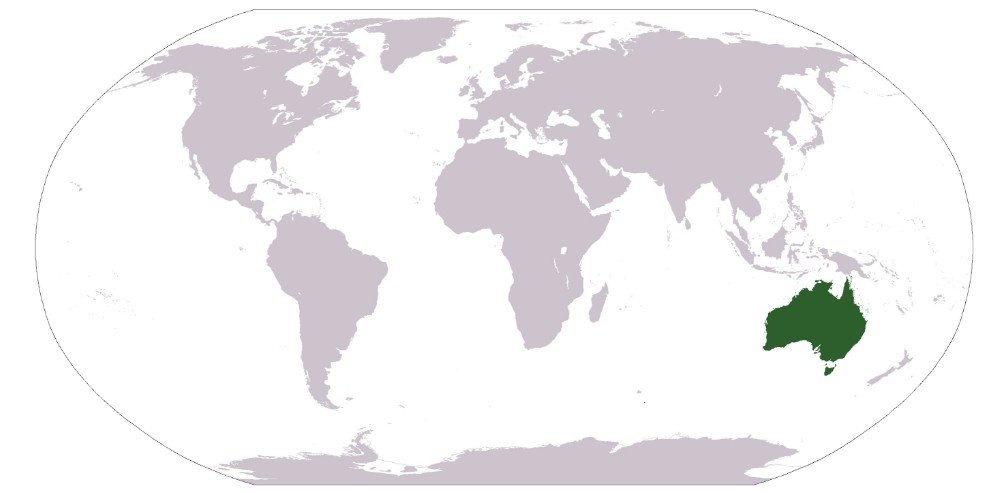 » Australia is a big country. We don't have the constant snow-capped mountains, really high altitude or the most steep and technical terrain. However, what we do have is incredible diversity of landscapes and amazing community (not to mention deadly animals).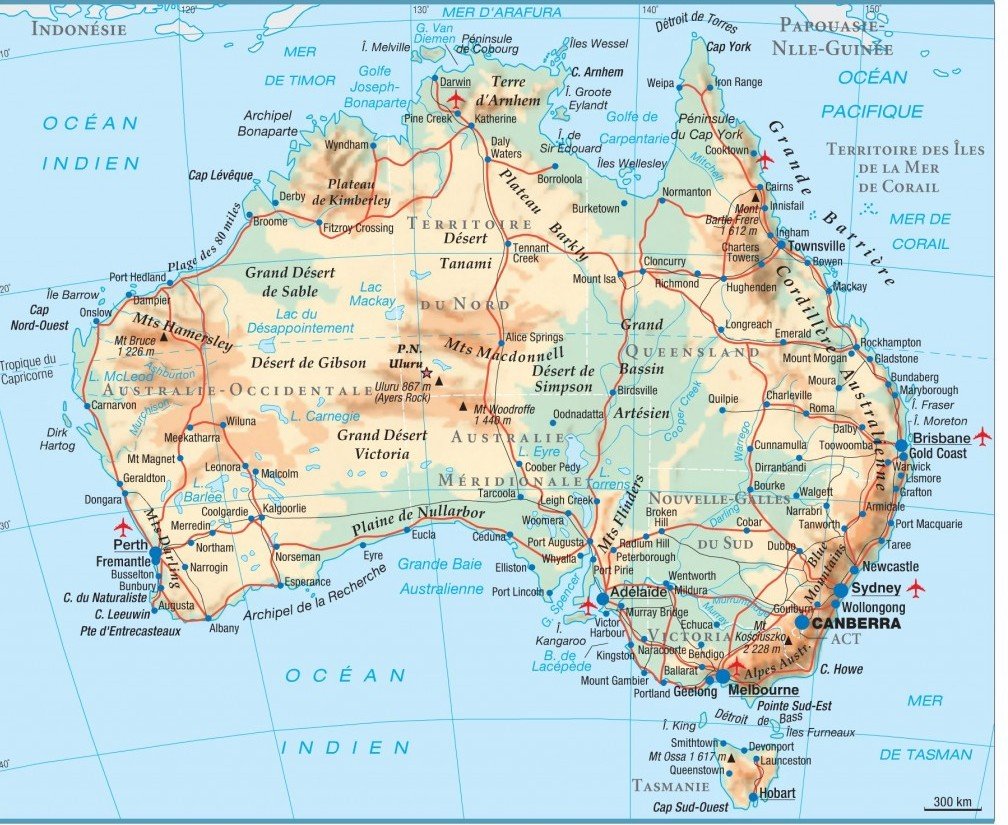 Trail running is at its heart is a very old sport; we have for many years run not for enjoyment but for survival.
I joined the trail running world in 2012, I was 15 turning 16 and it was a smallish group of the same people returning to the same event each year as the number of events and the choice was quite small. Over a few small years I witnessed the second birth of trail running where we are now spoilt for choice and at risk of over racing. During this second coming I was lucky to be part of this growth and privileged to run in many inaugural races that have now become staple in the Australian running calendar
I have been lucky to run parts of the Victorian coastline, the mountains of Sydney and dry, hot desert of the Northern Territory. The race directors were/are as unique as their races. To finish a race as a female back then meant you had a good chance to stand on the podium. This was nice, it gave me confidence and I quickly become a big fish in a small pond.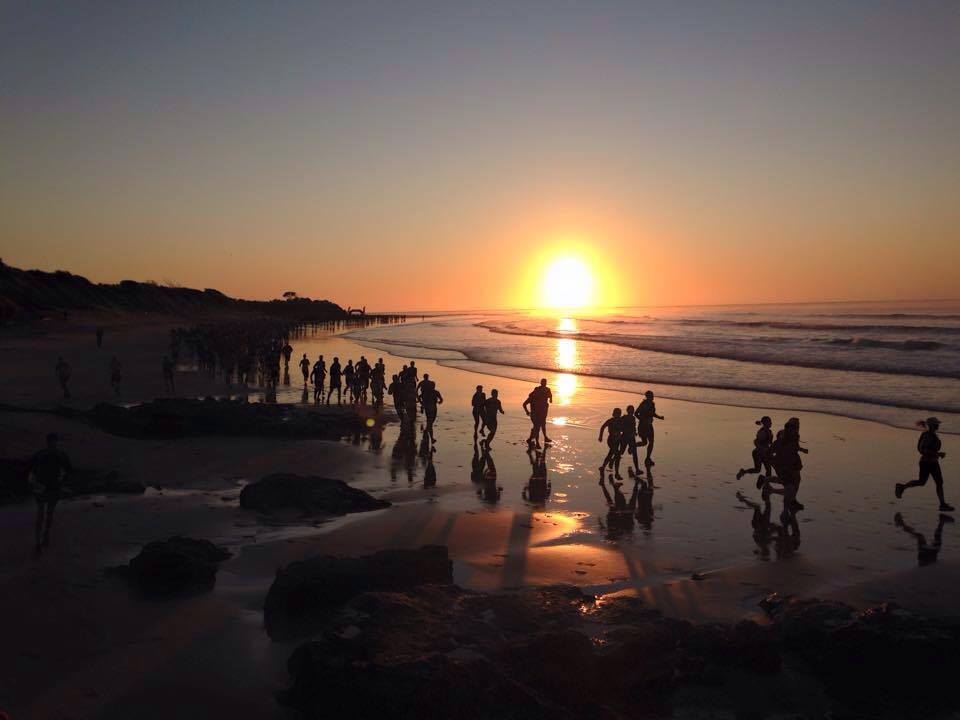 Recently trail running in Australia has exploded into a big crazy, loud, happy community that can be found in every region of Australia, showing off what they have to offer, everyone trying to outdo one another offering new and unique trails in what was once remote areas. It is because of this that I have seen so much of Australia.
In 2013 I ran the Big Red Run, a 250km multi stage race in the Simpson Desert (Deep North/west of Brisbane). I saw the iconic big, red sand dunes with kangaroos, emus and camels roaming free. I felt like this was what Australia was all about. I then raced along the Victorian coast line 100km running with my feet in the water at Bells beach (world renowned surf beach), through cliff top tracks and into some rolling inland hills, again unique and again iconic. I ran to Australia's most southerly point at The Prom, I ran Mt Buller, Dandenong's and Razorback. I made friendships that will last forever, because we share something true. I raced in the Adelaide hills a few weeks ago, ravaged by storms and wind. It was 56km through some challenging terrain, lined with gum trees. I trained on trails never more than 12km from the city, where technical meant a little leaf litter.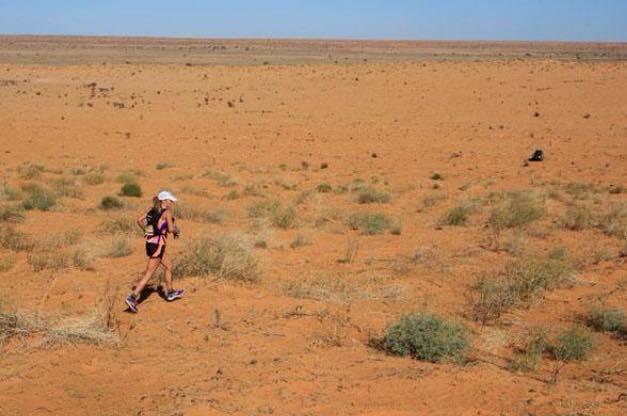 One of my favourites and my last race for this year is in the Blue mountains of New South Wales. This terrain is spectacular, sacred ground for the aboriginals, rocky cliffs form the border of a big sunken bowl, and you go down first into the valley before realising just how big these mountains are around you. I have been running for 4 years, I am 20 years old and I know I haven't seen a fraction of what this country has to offer.
As a sponsored Salomon athlete I have been offered opportunities to race all around the world. From France, Italy, Norway, Hong Kong, New Zealand and China. It's a real honour to be seeing the world on my feet and running the most amazing trails, watching the most beautiful sunsets and sharing this with the most good-hearted people.
Skyrunning is a very new addition to the trail running phenomenon. For the second year we have had an Australiana and New Zealand Skyrunning series, with the winners offered the opportunity to represent their countries in the world championships overseas (in the BIG mountains). 2 years ago after being given this opportunity was where I discovered the passion to chase vertical, and I began to piece together the life I wanted to lead. Ten of us Australians flew to Chamonix in France and took part in the Mont Blanc marathon and the Mont Blanc 80km to see how we stacked up against the world's best.
Racing in the recent European Skyrunning scene made me aware that what we lack in Australia in pure brutal majesty we more than make up in heart using our independence and diversity.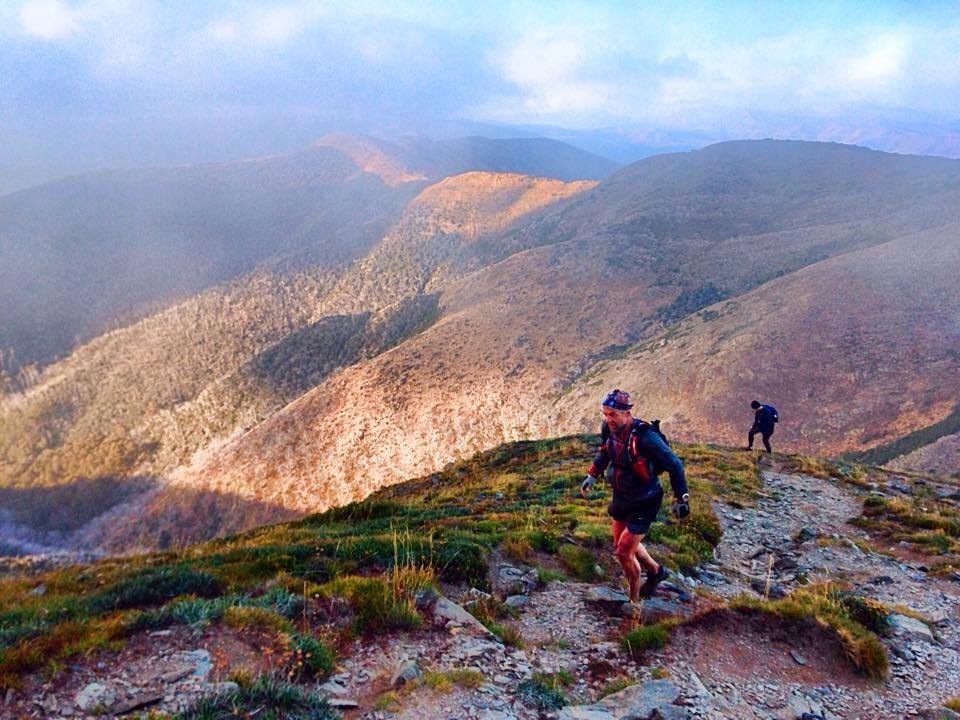 The team that travelled across and represented Aus/NZ trained independently of each other on different trails and terrain, we couldn't mimic the trails, so we improvised and used the resources of the land, as for how we placed individually and as a team; we became recognised. Ben Duffus, Blake Hose and Caine Warburton all finished in the top 10 of the 80km event, I won the marathon juniors to become to junior world Skyrunning champion, the team finished 5th against the world and suddenly we had a confidence in our country, a respect for the terrain that we were able to train on and trust that just because we didn't have the constant high mountains with relentless uphills, crushing downhills and breath taking altitude we were still able to compete and be competitive.
A few weeks ago I returned back to Australia after another 5-month stint in Europe, I got asked "how do you train when you live in Australia", for me what we lack in the high mountain expertise I make up for in appreciating for the brutally beautiful environments. Yes, I love being in the big mountains, it makes me feel small and humble and there is certainly a feeling of freedom, but if I lived in them all the time I think I would become a good long, slow runner because I would never want to leave the trails. When I return to Australia I can run fast on some beautiful dirt roads or sweet single trails and my training switches.
At the moment there is no off season for me. In Europe many runners switch to cross country skiing, I follow the sun, it gives me an energy in mind and body.
Australia makes me smile, I am proud to belong to this country. Travelling domestically is like travelling overseas with the variety that it offers. It's not the Skyrunning capita, it's not home to a Mont Blanc (the highest peak we have 2,228m) but we have strong athletes, a good mind set and if we ever really need to hit some nearby peaks… hell, we just fly to New Zealand 😉  »
Thans you Lucy and rendez-vous in 10 years, when she has had the opportunity to explore his country and the world even better 😉
—————————————
EN FRANCAIS
Vous voulez connaître un peu mieux l'Australie ? Un énorme pays aux multiples visages.
Et bien à travers son histoire personnelle, la jeune Lucy Bartholomew nous y fait voyager et nous fait découvrir son pays, l'Australie :
 » L'Australie est un grand pays. Nous ne disposons pas de montagnes constamment enneigées, en très haute altitude ni les terrains les plus raides et techniques. Cependant, ce que nous avons est d'une incroyable diversité de paysages et d'étonnantes communautés.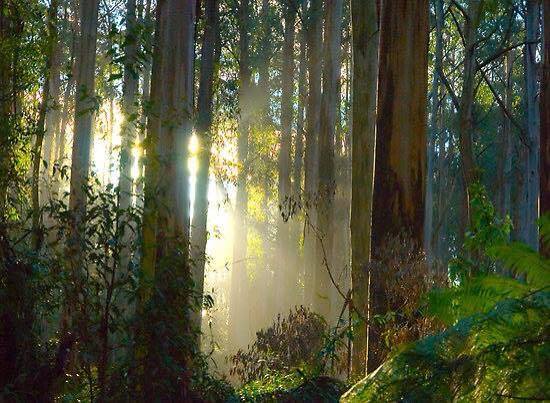 Le Trail Running est un sport très ancien et historiquement, ce n'était pas forcément pour le Plaisir mais plus pour la survie.
J'ai commencé le trail running en 2012 lorsque j'avais presque 16 ans et nous étions un petit groupe, souvent les mêmes personnes qu'on retrouvaient aux mêmes événements chaque année, le nombre d'événements et le choix était encore assez restreint.
Dès ma deuxième année, j'ai été témoin de la multiplication des courses et maintenant il n'y a que l'embarras du choix. J'ai donc eu la chance de faire partie de cette croissance et d'avoir le privilège de courir dans de nombreuses inaugurations de courses qui sont maintenant devenues incontournable dans le calendrier en Australie.
J'ai eu la chance de courir sur des parties de la côte Victorian, les montagnes de Sydney et le désert chaud et sec du Territoire du Nord.
Les directeurs de course sont aussi uniques que leurs courses. Les femmes étant peu nombreuses, terminer une course, était presque synonyme de podium, c'était forcément agréable, ce qui m'a donné confiance et je deviens rapidement "un gros poisson dans un petit étang"
Récemment le trail en Australie a explosé, grand et fort, les coureurs sont heureux de trouver des courses un peu dans toutes les régions de l'Australie, chaque organisateur voulant montrer ce qu'ils ont à offrir, tout le monde essaie de se surpasser les uns les autres offrant de nouveaux et uniques sentiers dans ce qui était avant difficile d'accès. C'est pour cette raison que je voyage beaucoup et parcouru beaucoup de chemins en Australie.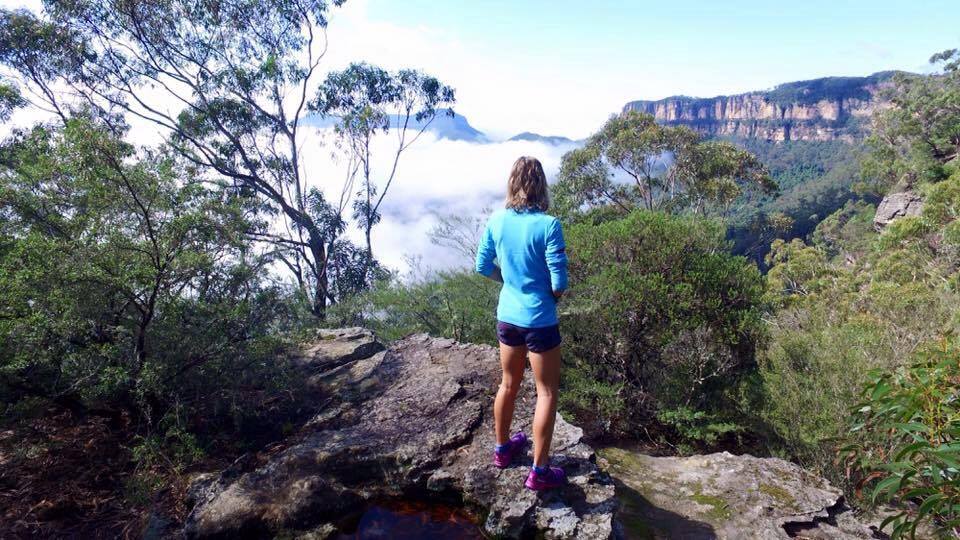 En 2013 j'ai couru le Big Red Run, une course par étape de 250 kilomètres dans le désert de Simpson (Deep Nord à l'Ouest de Brisbane). J'ai vu les emblématiques dunes de sable rouge avec des kangourous et des chameaux en liberté par exemple.
J'ai couru le long des 100 km de la côte Victorian avec mes pieds dans l'eau à Bells Beach (Spot de surf renommé), à travers les chemins supérieurs au-dessus des falaises et dans quelques collines intérieures vallonnées, encore une fois uniques et emblématiques de l'endroit.
J'ai aussi couru et découvert l'extrême sud de l'Australie, au niveau du point The Prom, mais aussi gambadé sur le Mont Buller, Dandenong's et le Razorback.
Je me fais des amitiés au fur et à mesure qui dureront pour toujours, parce que nous partageons quelque chose de vrai.
J'ai couru dans les collines d'Adélaïde il y a quelques semaines, ravagées par les tempêtes et le vent. C'était un trail de 56 kilomètres à travers des terrains difficiles, bordée d'arbres de gomme. Pour préparer cette course, je me suis entraîné sans jamais dépasser 12km en ville, où technique signifiait une petite feuille au sol ce qui n'était pas l'idéal…
Ma dernière course cette année est l'une de mes préférées se déroulant dans les montagnes bleues de la Nouvelle-Galles du Sud. Ce terrain est spectaculaire, terre sacrée pour les aborigènes, les falaises rocheuses forment la frontière d'un grand cratère en contrebas, et c'est une fois tout en bas que vous réalisez comment ces montagnes sont immenses.
Je cours depuis 4 ans, je n'ai "que" 20 ans et je sais que j'ai encore tout à découvrir sur mon pays.
En tant qu'athlète sponsorisée par Salomon j'ai l'occasion de courir dans des pays comme la France, l'Italie, la Norvège, Hong Kong, la Nouvelle-Zélande et la Chine. C'est un véritable honneur de voir le monde en courant sur les sentiers les plus étonnants, à regarder les plus beaux couchers de soleil et de partager cela avec le Coeur des gens.
Le Skyrunning -du trail sur des sentiers extrêmement techniques- existe depuis un moment mais devient vraiment à la mode depuis un ou deux ans. Pour la deuxième année, nous avons eu une série entre l'Australie et la Nouvelle-Zélande, avec la possibilité pour les gagnants de représenter leur pays dans les championnats du Monde d'Outre-Mer (dans les GRANDES montagnes). C'est comme ça que j'ai découvert que j'adorais courir dans le technique et le vertical, et que je construis ma vie rêvée en voyageant. Avec moi, dix Australiens sont venus à Chamonix pour participer au Marathon du Mont Blanc et sur le 80km du Mont Blanc pour une première grande confrontation avec les meilleurs mondiaux.
Courir dans la scène Skyrunning européenne m'a fait prendre conscience de ce qui nous manque en Australie en majesté brutale pure, nous faisons plus de place dans le cœur à l'aide de notre indépendance et de la diversité.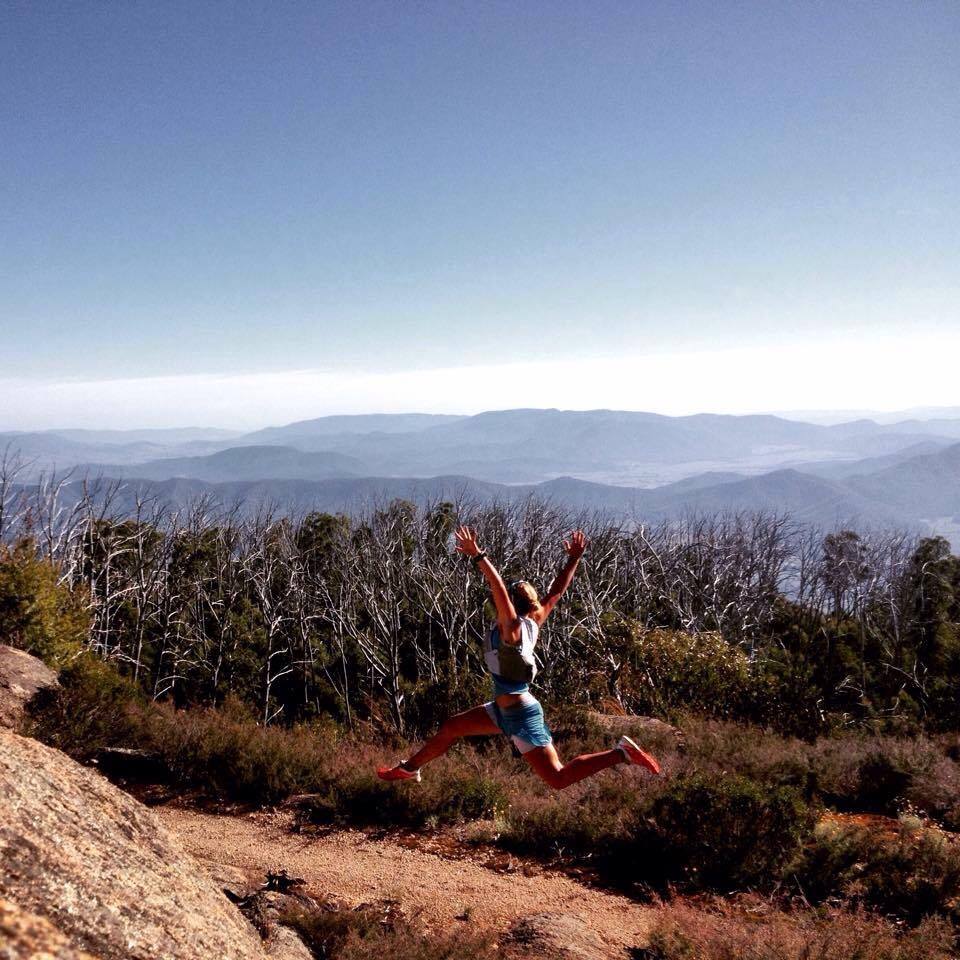 L'équipe qui a voyagé et qui a représenté l'Australie et la Nouvelle Zelande s'entraînent indépendamment les uns des autres sur les différents sentiers et terrains, nous ne pouvions pas nous réunir plus, nous avons donc improvisé et utilisé ce que nous avions chez nous comme terrain pour s'entraîner, comme pour la façon dont nous évoluons individuellement et en équipe ; nous sommes devenus reconnus par nos résultats. Ben Duffus, Blake Hose et Caine Warburton ont tous fini dans le top 10 du 80 km (du Mont Blanc), j'ai gagné chez les juniors sur le Marathon pour devenir Championne du Monde Junior de Skyrunning. L'équipe a terminé 5ème et tout à coup nous avons eu une reconnaissance de notre pays, le respect du terrain et montrer que nous étions capables de rivaliser avec les meilleurs dans de grandes courses alpines, même si nous n'avons pas ce type de terrain technique chez nous, des montées longues, l'altitude, des descentes très longues aussi…
Il y a quelques semaines, je suis rentré en Australie après 5 mois en Europe, je me suis demandé « comment voulez-vous vous préparer aux courses Européennes lorsque vous vivez en Australie » ? Pour moi c'est ce qu'il nous manque dans l'expertise de la haute montagne, que je fais pour en apprécier les magnifiques paysages. Oui, j'aime être dans les grandes montagnes, elles me font me sentir toute petite et humble et il y a un sentiment de liberté, mais si j'y passais tout mon temps, je pense que je deviendrais meilleure, mais une coureuse lente parce que je n'aurais jamais envie de quitter les sentiers. Quand je reviens en Australie, je peux courir vite sur quelques belles routes de terre ou des sentiers faciles et je peux m'entraîner pour la vitesse.
À l'heure actuelle, je ne fais pas vraiment de coupure comme en Europe où de nombreux coureurs passent à ski de fond ou de rando. Moi je suis le soleil et il me donne de l'énergie, à mon esprit et mon corps pour courir toute l'année.
L'Australie me rend heureuse, je suis fier d'appartenir à ce pays. Voyager dans mon pays est comme voyager à l'étranger avec la variété qu'il peut offrir. Il n'est pas à la tête du Skyrunning, je n'ai pas de Mont-Blanc chez moi (le plus haut sommet en Australie est 2,228m) mais nous avons de solides athlètes, un bon état d'esprit et si jamais nous avons besoin de faire un peu plus haut et technique … nous avons juste à prendre un vol pour la Nouvelle-Zélande à côté 😉  »
Un grand Merci à Lucy, et on se donne rendez vous dans 10 ans, quand elle aura eu l'occasion d'explorer encore mieux son pays et le monde…